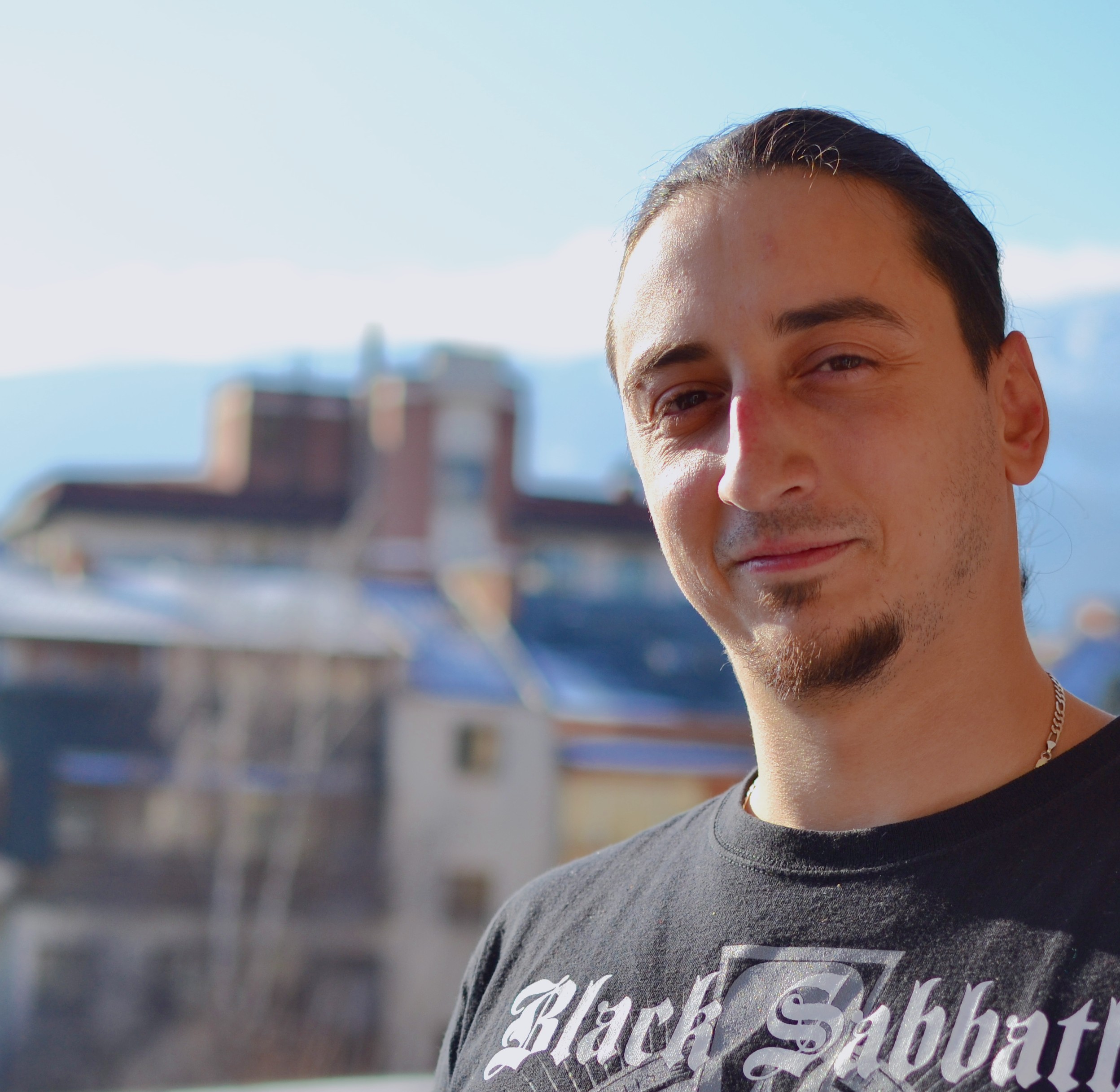 Personal Data
Postition:
PhD student, Forecaster at NIMH
Email:
martin.slavchev@meteo.bg
Thesis
MSc
Address
National Institute of Meteorology and Hydrology, 66 Tsarigradsko Shose blvd, Sofia 1784, Bulgaria
Research Interests
Operational weather forecasting & nowcasting
2D IWV GNSS maps with WRF model simulations for Bulgaria and Greece
Publications: MSc thesis
M. Slavchev, Study of frontal and convective case in 2012 with GNSS tropospheric products and numerical simulations, MSc thesis, 23 April 2015.
Publications: Conference Proceeding
Guerova G., M. Slavchev, R. Mitzeva, Tsv. Dimitrova and Tzv. Simeonov: Use of GNSS water vapour for severe weather studies in Bulgaria: hail and heavy rain in 2012, Proceedings of the 8th European Conference on Severe Storms – ECSS 2015, Wiener Neustadt, Austria, 14-18/09/2015.
Oral and poster presentations
M. Slavchev, "Evaluation of NWP WRF model with GNSS-IWV during intense precipitation cases in Bulgaria" 2nd European Hail Workshop, 19-21/04/2017, Bern, Switzerland. (poster)
M. Slavchev and B. Mircheva, "Evaluation of hail storm and flash floods in Bulgaria during 2014 using GNSS meteorology", GNSS4SWEC Final Workshop, 21-23/02/2017, ESTEC, Netherlands. (oral)
Guerova G., Tzv. Simeonov, M. Slavchev, A. Stoycheva, B. Mircheva, "Bulgarian contribution to COST Action Advanced Global Navigation Satellite Systems tropospheric products for monitoring severe weather events and climate (GNSS4SWEC)", 3nd National Physics Congress, 29/09-2/10/2016, Sofia, Bulgaria. (oral)
M. Slavchev, "Development of severe weather tool with GNSS tropospheric products in Bulgaria", 3nd National Physics Congress, 29/09-2/10/2016, Sofia, Bulgaria. (oral)
Guerova G. and M. Slavchev, "Comparison of WRF model with GNSS tropospheric products during intense precipitation events in Bulgaria", 16th EMS Annual Meeting & 11th European Conference on Applied Climatology, 12-16/09/2016, Trieste, Italy. (poster)
M. Slavchev,"Development of severe weather tool with GNSS tropospheric products in Bulgaria", 2nd GNSS4SWEC summer school, 29-31/08/2016, Potsdam, Germany. (poster)
Slavchev M., G. Guerova and A. Stoycheva: Evaluation of NWP WRF model with GNSS-IWV during intense precipitation cases in Bulgaria, 3rd GNSS4SWEC workshop, Reykjavik, Iceland, 8-10/03/2016. (oral)
Guerova G., M. Slavchev, R. Mitzeva, Tsv. Dimitrova and Tzv. Simeonov: "Use of GNSS water vapour for severe weather studies in Bulgaria: hail and heavy rain in 2012", 8th European Conference on Severe Storms – ECSS 2015, Wiener Neustadt, Austria, 14-18/09/2015. (poster)