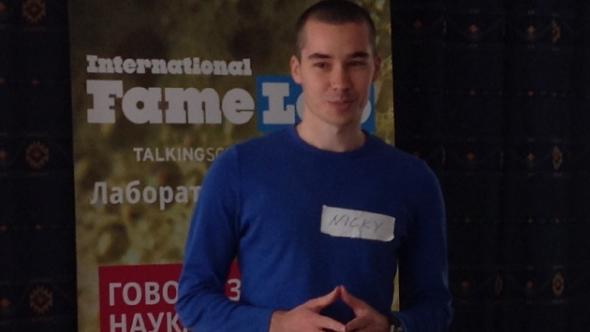 Personal Data
Project:
SUADA
Function:
PhD student
Email:
npenov@uni-sofia.bg
Thesis:
MSc
Address
Sofia University, Faculty of Physics, Department of Meteorology and Geophysics, 5 James Bourchier Blvd., BG-1164 Sofia, Bulgaria
Research Interests
Fog nowcasting in Bulgara
Publications: Articles in Journals
Penov N., A. Stoycheva and G. Guerova "Fog climatology and stability index for Plovdiv 1991-2018", Atmospheric research, in review 21 August 2020.
Penov N., D. Pancheva, P. Mukhtarov and G. Guerova "Ionospheric response to sudden stratospheric warming in January 2009 recorded by ionosonde measurements", 68, No 2, 241-250, 2015. Available from: http://www.proceedings.bas.bg/
Publications: Articles in Books
Stoycheva A., N. Penov and G. Guerova, "Investigation of fog in Bulgaria using GNSS tropospheric products", in COST Action ES1206: Advanced Global Navigation Satellite Systems tropospheric products for monitoring severe weather events and climate, Jones J., G. Guerova, J. Dousa, G. Dick, S. de Haan, E. Pottiaux, O. Bock, R. Pacione, R. van Malderen [editors], Springer [publisher], 2020, 206-210, doi:10.1007/978-3-030-13901-8_4.
Oral and poster presentations
Penov N.,"Fog monitoring with GNSS and NWP", 1st colloquium "GNSS applications in the BalkanMed region, 30-31/01/2020 Sofia Bulgaria. (oral)
Penov N.,"Numerical simulations of three fog cases in Sofia and Plovdiv", Physics and chemistry of the Earth System training seminar, 1/06/2019 Varshets Bulgaria. (oral)
Penov N., A. Stoycheva, I. Manafiov, K. Vassileva, and G. Guerova "NWP simulations of three fog cases at Sofia and Plovdiv airports", EGU 7-12/04/2019 Vienna Austria. (poster)
N. Penov, "Ionospheric response to sudden stratospheric warming during January 2009 seen by ionosonde measurements", GNSS4SWEC summer school, 8-11/09/2014, Golden Sands, Bulgaria. (poster)
Media: High school publications
N. Penov, "Monitoring migrations with GNSS", Priroda magazine, v 1, pp. 100-104, 2013.