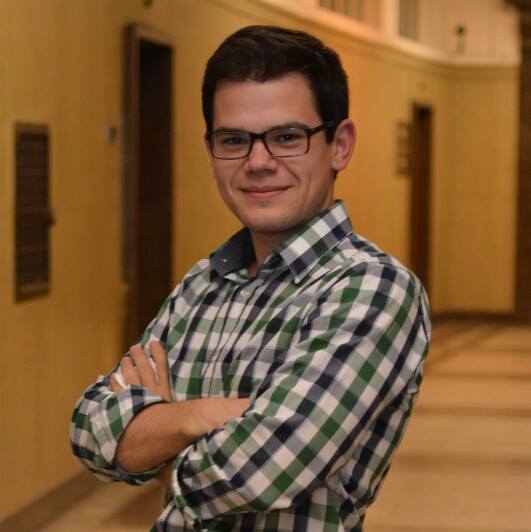 Research Interests
Global Navigation Satellite Systems (GNSS): GPS, GLONASS, GALILEO
GNSS tropospheric products processing and analysis
Meteorological information from satellites
Publications: Articles in Journals
Simeonov Tzv., D. Sidorov, N. Teferle, G. Milev and G. Guerova, "Evaluation of IWV from the numerical weather prediction WRF model with PPP GNSS processing for Bulgaria", Atmos. Meas. Tech. submitted 05/2016.
Guerova, G., Tzv. Simeonov, and N. Yordanova. The Sofia University Atmospheric Data Archive (SUADA), Atmos. Meas. Tech., 7, 2683-2694, doi:10.5194/amt-7-2683-2014, 2014.
Simeonov Tzv., K. Vasileva and G. Guerova. Application of ground-based GNSS meteorology in Bulgaria/Southeast Europe: case study 2007 heat wave. Annuaire de l'Universite de Sofia "St. Kliment Ohridski", Faculte de Physique, v106 pp 88-100, 2013.
Publications: Articles in Books
Simeonov T. and G. Guerova, "Sofia University GNSS analysis center (SUGAC): First processing campaign", in COST Action ES1206: Advanced Global Navigation Satellite Systems tropospheric products for monitoring severe weather events and climate, Jones J., G. Guerova, J. Dousa, G. Dick, S. de Haan, E. Pottiaux, O. Bock, R. Pacione, R. van Malderen [editors], Springer [publisher], 2020, pp. 178-181, doi:10.1007/978-3-030-13901-8_3.
P. Dankov and SUSAT team, Small Satellite Mission in Support of the Science Expeditions' Activities of in the Antarctic (Tzv Simeonov responsible for GNSS radio occultation concept) - UN/Japan Nano-Satellite Symposium, Innovative ideas for Micro/Nano-satellite missions, Volume 1, Number 3, pp 88-100, IAA Publications, 2012
Publications: Conference Proceedings
Oral and poster presentations
Guerova G., Tzv. Simeonov, M. Slavchev, A. Stoycheva, B. Mircheva, "Bulgarian contribution to COST Action Advanced Global Navigation Satellite Systems tropospheric products for monitoring severe weather events and climate (GNSS4SWEC)", 3nd National Physics Congress, 29/09-2/10/2016, Sofia, Bulgaria. (oral)
Guerova G., Tzv. Simeonov and K. Vassileva, "Comparison of IWV from PPP and PNP strategies for December 2013", GNSS4SWEC working group meeting, 1-2/09/2016, GFZ, Potsdam, Germany. (oral)
Guerova G., M. Slavchev, R. Mitzeva, Tsv. Dimitrova and Tzv. Simeonov: "Use of GNSS water vapour for severe weather studies in Bulgaria: hail and heavy rain in 2012", 8th European Conference on Severe Storms – ECSS 2015, Wiener Neustadt, Austria, 14-18/09/2015. (poster)
Simeonov Tzv., K. Vassileva, N. Teferle and D. Sidorov: "Comparison of GNSS processing techniques for estimation of tropospheric products over Bulgaria for 2013", EMS & ECAM 2015, 7-11/09/2015, Sofia, Bulgaria.(oral)
Simeonov Tzv., D. Sidorov, N. Teferle, G. Guerova, E. Egova, K. Vasileva, I. Milev and G. Milev, "SUGAC: Sofia University GNSS Analysis Centre", FIG annual conference, Sofia, Bulgaria, 18-21/05/2015. (oral)
Simeonov Tzv., D. Sidorov, N. Teferle, G. Guerova, E. Egova, K. Vasileva, I. Milev and G. Milev, "SUGAC: Sofia University GNSS Analysis Centre", EGU annual assembley, Vienna, Austria, 13-17/04/2015. (poster)
Simeonov Tzv., D. Sidorov, N. Teferle, G. Guerova, E. Egova, K. Vasileva, I. Milev and G. Milev, "One year comparison of IWV derived from GNSS in Bulgaria and the numerical weather prediction model WRF", 24rd International symposium Modern technologies, education and professional practice in geodesy and related fields, 7/11/2014, Sofia, Bulgaria. (oral)
Simeonov Tzv., D. Sidorov, N. Teferle, G. Guerova, E. Egova, K. Vasileva, I. Milev and G. Milev, "SUGAC: Sofia University GNSS Analysis Centre", IGS Workshop "Celebrating 20 Years of Service and looking forward toward the future", Pasadena, USA, 23-07/06/2014. (poster)
Simeonov Tzv., "GNSS Meteorology in Bulgaria", seminar of University of Luxembourg, 3/4/2014, Luxemburg. (oral)
Simeonov Tzv., "Sofia University Atmospheric Data Archive - SUADA", 2nd National Physics Congress, 26-29/09/2013, Sofia, Bulgaria. (oral)
Simeonov Tzv., "Ground-based GNSS Meteorology: case studies for Bulgaria/Southeast Europe", 2nd National Physics Congress, 26-29/09/2013, Sofia, Bulgaria. (oral)
Yordanova N., G. Guerova and Tzv. Simeonov, "Application of GNSS for severe weather events in Bulgaria: case study 2012", Second GfG2 Summer school 1-3/07/2013 Potsdam, Germany. (poster)
Vladimirov E., Tzv. Simeonov and G. Guerova, "Multi - technique comparison of atmospheric water vapour for Sofia, Bulgaria". 22th International symposium Modern technologies, education and professional practice in geodesy and related fields, 9/11/2012, Sofia, Bulgaria. (oral)
Yordanova N., Tzv. Simeonov and G. Guerova "Applications of GNSS for severe weather in Southeast Europe", 22th International symposium Modern technologies, education and professional practice in geodesy and related fields, 9/11/2012, Sofia, Bulgaria. (oral)
Guerova G., Tzv. Simeonov, N. Irinchev, N. Svilenova, E. Vladimirov and R. Topchiyska " SUADA: Sofia University Atmospheric Data Archive", IGS workshop 23-27/07/2012 Olsztyn, Poland.(poster)
Simeonov Tzv., "Application of ground-based GNSS meteorology in Bulgaria". 21th International symposium Modern technologies, education and professional practice in geodesy and related fields, 4 November 2011, Sofia, Bulgaria. (oral)
Available for public talks about
The benefits and drawbacks of the Greenhouse effect
Media communication: TV reportage
Media communication: Documentaries
Seven moments from the future - a film about the climate change